The idea with this thread is to gather all those things many people dont know about, so that at least we will =).
Purely objective stuff. Facts rather than opinions etc. Everything written here should be the ultimate truth and nothing to discuss about.
---
Weapon aim:
Here is a pic that shows an indication of the accuracy of the weapons:
The k98's and thompson's sights are not correctly aligned, as the picture displays.
I have not noticed any difference in accuracy between loose and tight iron sight mode.
I aimed with the tip of the pin of the iron sight.
If you want to be able to test these things for yourself you can download a spray here:
http://data.fuskbugg.se/skalman01/sikte4.tga
(try several times if it does not work right away, or reload the page or something)
Here is a jpg version if it did not work with the tgs file (warning, worse quality)
---
Mouse sensitivity toggle key for sniping and MG-use.
Something I think comes in very handy at longer distances =).
alias msens1 "sensitivity 1; echo sensitivity set to 1; alias stog msens4"
alias msens4 "sensitivity 4; echo sensitivity set to 4; alias stog msens1"
msens4
bind "v" "stog"
This text "should be in" autoexec.cfg in the...\Steam\SteamApps\SourceMods\RnL\cfg folder. If it does not exist it is neat to create it and have all your cvar stuff there, so they are not lost when you reset controls to default =).
Obviously the key and the different levels of sensitivity should be modified to suit You =).
---
Custom loadout
You can also carry 5 nades if you skip the default "extra ammo". (2 smokes and 3 explosives for instance)
If you are an NCO, you can choose between the thompson and garand.
You can carry extra ammo as an MG if you loose one nade.
---
Things to add for the future:
Information of what "stay close to your squad for increased moral" means.
Information about how the objective-spawn/cap system works.
A good nade-guide based on data/facts.
CQB tips based on data/facts.
Bullet penetration guide.
Sound guide (footsteps and gunfire).
Last edited by Snuffeldjuret on Wed Aug 25, 2010 6:01 pm; edited 1 time in total
Janitor





Posts

: 605


Join date

: 2010-01-06


Age

: 34


Location

: Göteborg, Sweden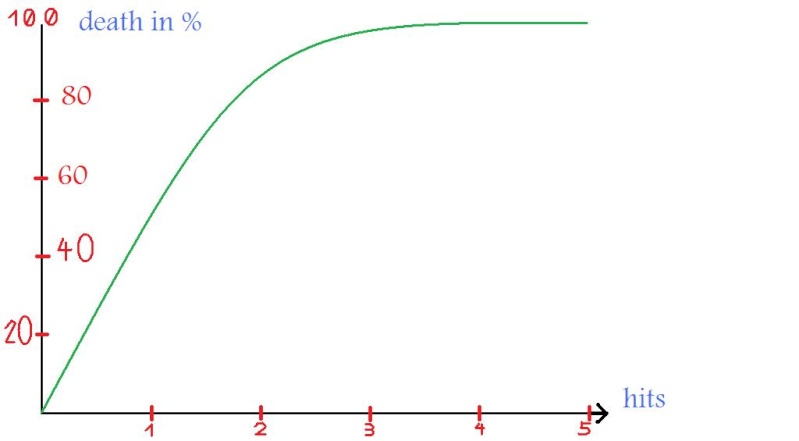 I think this could be valuable knowledge.
Every gun should get a "mortality rate", meaning, if you fire a round on an enemy, and if it hits, how often will that shot be enough to kill him? To give two examples(not tested), the mortality rate for the M1 Garand is 50-90-100, meaning after one hit, the chance of dieing for the enemy is 50%, after the 2nd its 90%, and after the 3rd he will almost surely die. For the P38 it is 30-60-95-100.
I would like to do this, because the damage in the game is pretty random, unlike DOD:S for example, where every gun deal a certain amount of damage, it just depends on where you hit, if you die or survive.
Any thoughts?
Forum lvl 4





Posts

: 51


Join date

: 2010-01-27



My impression is that the dmg from the guns are static, and that every body part has a multiplier of that damage. I might be wrong though, and it would be nice to investigate a bit!

Hmm, on second though I should be wrong. The dmg I see in-game are always with a factor of 5 =).

It would indeed be nice information how well the guns kill.
Janitor





Posts

: 605


Join date

: 2010-01-06


Age

: 34


Location

: Göteborg, Sweden



That weapon aim picture explain so well why i cant hit anything with mp40 in long range.
Janitor





Posts

: 697


Join date

: 2010-01-06


Location

: Finestland (only in summer)





Similar topics
---
Permissions in this forum:
You
cannot
reply to topics in this forum